The Story
Adam......Abraham..... Joseph..... Moses...... Ruth.... David.... Daniel... Esther.. Job. Mary. Paul.
We all know them. The people of the Bible. They've been on countless Sunday School lesson pictures, countless books. They've been preached about, taught about, sung about. They are the chosen people that are in the Bible.
But they were real people. They were afraid. They were unworthy. They were sinful. Liars, murders, slaves, foreigners, adulterers, lost, afraid. Yet, they were faithful, trusting, courageous, loving, and patient. That is why we remember them.
Last night I went to a concert called "The Story." It was made up of songs to tell the story from Genesis to Revelation of 18 different Bible characters. The songs were each incredible and sounded just like what you would imagine the people they talked about to sound like. The lyrics just touched my heart. There were many impressive artists there including Steven Curtis Chapman, Natalie Grant, Francesca Battistelli, Selah, and Newsboys. Max Lucado spoke between some of the songs.
It was incredible how in three and half hours you saw the hearts of many of the Bible characters I've "known" my whole life. But to see them as more than just another person, but instead as a small story inside a larger one. They aren't random people, but part of the tapestry. Each of their burdens and victories help show the power of God.
I am apart of that story too. I'm not in the Bible, but I am a child of the King. I'm a heir. God wrote my story and He sees the beginning and end. He sees where it fits in the big story and He knows my purpose. Sitting listening to the sweet lyrics of the songs, I could only thank Him for letting me be apart of such a story and for writing it in the first place.
The lyrics of the song, "How Love Wins" (the song of the Thief on the cross) touched my heart like no other.... Please read these words:
This is how Love wins, every single time
Climbing high upon a tree where someone else should die
This is how Love heals, the deepest part of you
Letting Himself bleed into the middle of your wounds
This is what Love says, standing at the door
You don't have to be who you've been before
Silenced by His voice, death can't speak again This is how Love wins
Climbing high upon a tree where sinful man should die. I know the story, but it helped me see the picture. And to be reminded that I'm apart of it. I'm called to live for King Jesus. So are you. We are called to let Him cover and fill our everything. Max Lucado said something last night that stuck with me,

"Eventually

, if you let Him, Jesus will fill you up so much that there is more Him in you than there is you in you."
That's my desire. I want to be like the people in The Story. They were unworthy, afraid, and sinful.

But they were faithful

. When the Spirit called they answered and changed history. It may not have seemed big at the time when Moses was in the weeds, or when David was in the fields, or when Ruth was a heartbroken widow. Looking from the outside, if you were to have walked up on the cave the night of Jesus' birth you may would have smiled and walked on thinking, "Another poor child. Born in a filthy rotten manger, how sad." You and I would have walked on.
The story is made up of little things. It is made up of seemingly unimportant people. The story is not just today.... it is for forever. Max Lucado also said, "You're life is not just the tiny dash between your birthdate and date of death on your tombstone." It is forever. The story is written. We must live it and praise God for it and finally, tell everyone about it.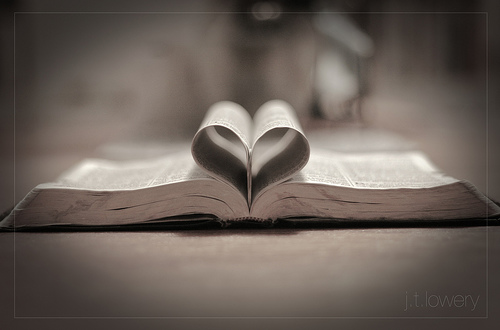 Click
How Love Wins
(Singer- Steven Curtis Chapman) to here the full song. Here are a few more of my favorites....
Alive (Mary Magdalene)
(Singer- Natalie Grant)
The Great Day (The Second Coming)
(Singers- Michael W. Smith and Natalie Grant)
Be Born in Me (Mary)
(Singer- Francesca Battisteli)
To see them all and learn more visit,
The Story.